K'NEX, the only US construction toy company focused on Building Worlds Kids Love™, and its sister company, the Rodon Group, were honored to have been named a 2012 SmartCEO 100 Best-Run Company, a program run by SmartCEO magazine. One hundred companies that have experienced consistent growth and are leaders in their industries are awarded this prestigious accolade.
The SmartCEO 100 Best-Run Companies are a community of the 100 most proactive, profitable companies in the greater Philadelphia region. These best-run companies have the vision, talent, customers and internal processes in place to serve as strong examples to others in the same markets and industries.
In a video interview, Mr. Araten discussed the key differentiators of the sister companies he leads, K'NEX and The Rodon Group. Below are some excerpts from a recent video interview with Michael Araten.
"The K'NEX Brands consists of distinct businesses. The main part of the business is K'NEX Branded Building sets - the only toy company that makes building sets in America and we're proud to 'bring worlds that kids love' to life. We are one of the three companies in the world that make toys on a mass scale in the U.S. anymore and we're on average 30% cheaper than the competition."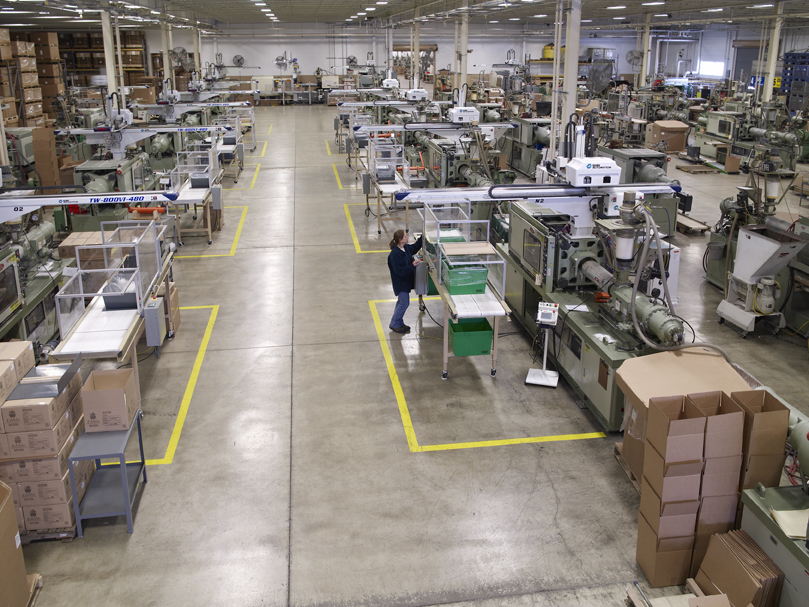 "The Rodon Group, a wholly owned manufacturing subsidiary, is a high-volume plastic injection molder. We make about 5 billion parts a year for a variety of industries. On the manufacturing side we are pretty 'Industry Agnostic' so we go from medical to food and beverage. Really, if you need a few million pieces or more and it's smaller than a bread box, we can probably make it."
"Because we make things here in America, our speed to market is about three times as fast as the competition, so we can go from idea to shelf in about 4 to 5 months whereas our competition is 1 to 1 1/2 years away."
"We're one of the largest molders in the US. Because of that, we're able to have prices right here in the U.S. that are cheaper than China. And, we are 'sole source responsible', meaning we do all of the tool design, all of the part design and all of the manufacturing all under one roof."
"Our clients tell us they never have to worry. They know that if they give us project, it always comes in the way they want it, that the parts are always perfect and that they can get them in a moment's notice because everything is being made right here in the US.
We simply just do what we say we're going to do."
If you would like to see this video interview in its entirety, click here.