American manufacturing and US made products have become a focus of today's economy. The Sustainable Business Network of Greater Philadelphia is on the leading edge of supporting and promoting this trend along with environmental design and sustainable business practices.
On Thursday, October 11, 2012, the SBN will host a "Celebrate Philly Made" event with Michael Araten, CEO of K'NEX Brands as the featured speaker. The venue for the evening is the newest luxury green building in Philadelphia at 777 South Broad Street on the Avenue of the Arts. This Dranoff Property is Philadelphia's first LEED certified "green building". It's proximity to transportation and access to car-sharing and bike storage are keys to living a sustainable lifestyle. This mixed-use apartment complex with luxury roof top access has received national recognition.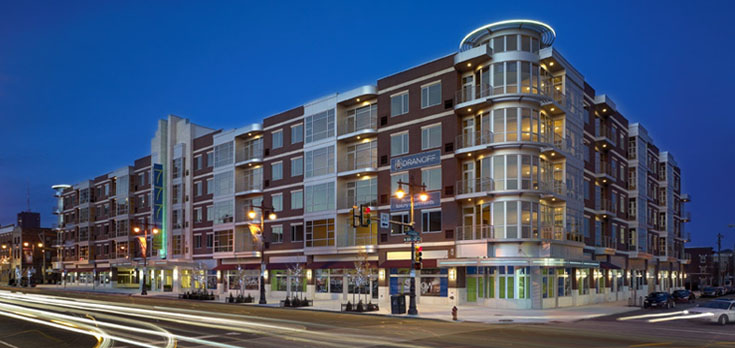 It is a fitting setting for Michael Araten. Over the past decade, The Rodon Group, a K'NEX Brand Company, has been investing in new technology and green manufacturing practices. This landfill-free facility has won recognition for its energy and recycling initiatives.
The Rodon Group's manufacturing process minimizes packaging, transportation costs, waste, water consumption and energy. All scrap is reused and recycled and Rodon uses only non toxic colorants and resins. Rodon's customers are offered a returnable/reusable packaging program and all employees are able to participate in a recycling program including a drop off for any used lights, electronics, computer equipment, batteries.
The fea

tured theme of the evening "Celebrate Philly Made" will we highlighted in Mr. Araten's presentation. K'NEX Construction Toys are the brain child of Joel Glickman, one of the company founders. Since 1992, The Rodon Group has been making K'NEX Toys right here in Pennsylvania. The manufacturing facility produces over 1.5 billion toy parts per year.
Greater Philadelphia business owners and leaders are encouraged to attend this special presentation. Interested? Contact the Sustainable Business Network of Philadelphia at www.sbnphiladelphia.org. Cost for the event is $75 and supports the efforts of SBNN throughout the Philadelphia region.