Drum-roll please……and the answer is.....PLASTIC.

The use of plastic in our daily lives is ubiquitous. There are very few common household items that are manufactured without it. From non-stick coatings in pans to the pipes in our plumbing, plastic has made our lives easier by improving product performance and strength.

So, it is not surprising that the future for looks bright for this 21 century phenomena. Research and development on the formation and application of plastics is responsible for some very high-tech innovations.

Let's first take a look at the compounding or making of plastic materials. Once the domain of petroleum derivatives, companies throughout the globe are investing in "green" alternatives called bioplastics. Bioplastics can made from many organic sources including soy beans, sugar cane and algae. Algae is one of the most abundant resources on the planet. All I need to do is look at the siding on my house to be reminded of this fact.

According to Wikipedia, "Bioplastics are more sustainable because they can break down in the environment faster than fossil-fuel plastics, which can take more than 100 years. Some, but not all, bioplastics are designed to biodegrade depending on how they are manufactured. Some common applications of bioplastics are packaging materials, dining utensils, food packaging, and insulation."
John Deere, Ford Motor Company and others are using soy-based plastics to in body panel and interior parts. Several auto manufacturers use soy-based foam in the seat cushions and insulation.
Extra strength plastics.
By adding carbon fibers and other compounds to plastics, manufacturers are making cars, trucks and heavy equipment with materials just as strong as steel, but much lighter in weight. This all adds up to higher fuel efficiency. The Smart Car, a Daimler all-electric car has a body made entirely of plastic and is 100% recyclable.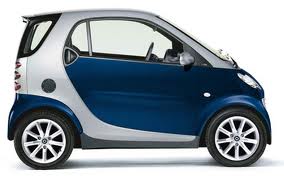 A Michigan State University professor, Dr. Lawrence Drzal and his students developed a nanomaterial from carbon that makes plastic stiffer, lighter and stronger. This material, which can be as thin as splastic wrap, could result in more fuel-efficient airplanes and cars, more durable medical equipment and solar cells at a very competitive cost.
The exterior is the next frontier.
Plastic products have been a mainstay in the construction industry for many years. It is no wonder that some of the most intriguing uses of these new materials address the efficiency and comfort of our structures.
A building-integrated, polycarbonate photovoltaic panel for roofing, cladding and glazing applications has been introduced by Sabic Innovative Plastics. The company says these new panels, which can be bended and formed into graceful curved roofing systems or applied to facades, can reduce energy consumption by to 17%.
MIT students developed roofing tiles which change color from black to white to reflect sunlight in warm weather and absorb heat from the sun during cooler times.
A new technology called "self-healing plastics" is being developed. These plastics have micro tubes of epoxy resin embedded inside fiber reinforced polymers. Airplanes would greatly benefit from this technology which could self-heal cracks and fissures as they appear on the body of the plane.
Touch screen plastics can transform any display surface into an interactive display. This new technology is a transparent, thinner than paper, nanowire-embedded plastic film that can be placed on any non-conductive flat of curved surface. This technology is being used in Oslo, Norway in a busy tourist shopping area. People can interact with the display by asking questions and sharing photos.
To see a video of this new technology in action click here.