On my morning drive, I was listening to an interview of a mother and father who lost their son in Afghanistan. They described how the Marines came to their door late one evening to deliver the tragic news. How they spoke of their son, their memories and their tears, reminded me of the real cost of war. It is not measured in the total number of casualties, but the grief felt by those who loved them.
Having a child serve your country is a great source of pride, but it also comes with a great deal of trepidation. This son, this solder, was scheduled to come home the following month; just weeks away from life back home his helicopter crashed.
My father was one of the lucky ones. As a veteran of both World War II and The Korean War, he was proud of his service, but rarely talked about the experience. I think he is emblematic of many returning solders who hold close those memories that haunt them.
Over 625,000 soldiers have died in major battles since World War I; 405,000 in World war II alone. On this Veteran's Day, let us remember the true impact of war and the sacrifice we ask of the courageous troops who serve our nation.
We salute you.
You can listen to the interview with Marine Captain Nathan McHone's parents here.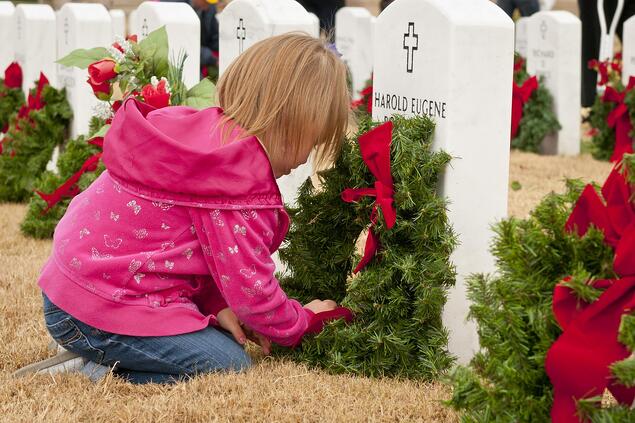 U.S. Army photo