Excerpt taken from the August newsletter. Read the full issue

A Message from the President
We celebrated our second anniversary on July 4th and I am very happy to report that our members and sponsors now number 34. Our members span a range of US manufacturers making a variety of products from denim to pet supplies, from shirts to metal fabrications, from bags to vacuums and from shoes to toys. What we have in common is a passion and commitment to continue to produce products in the United States.

American manufacturing continues to face tough challenges related to costs, currencies, and compliance to name a few. Despite these challenges, we hear every day from consumers, retailers and press who have a re-newed interest in buying US produced products because they appreciate that American Made Matters. We have over 12,000 fans, friends and followers in our social networks. Our website views grew 20% in the last month. Online and bricks and mortar retailers contact us every week seeking US product.

Many consumers continue to have difficulty finding US products which is where our American Made Matters logo comes in. More of our members are using our logo on products, packaging and promotional materials which is very important to continue this momentum. Please use our logo on your qualified product. There is strength in numbers. And we are growing and growing stronger!

Don Rongione

Our Independence Matters
America was founded by courageous men and women seeking freedom and independence. Our forefathers fought and died for independence centuries ago. Immigrants from all over the world re-located here to find freedom, independence and a better life. However, America's reliance on foreign countries for products, technology, labor, and natural resources threatens our independence.

Many have predicted that we would replace manufacturing jobs with technology jobs but with the sharp decline in manufacturing, America loses supporting jobs like research and development. Government spending cannot bail this out.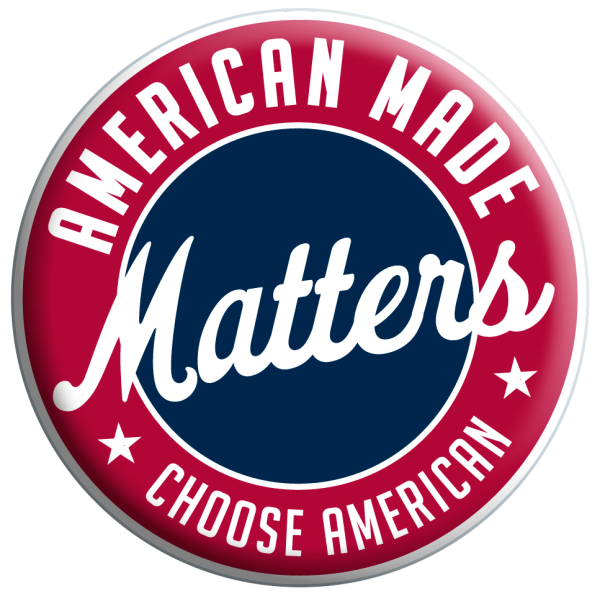 Federal spending for energy research dropped from 5.5 billion in 1978 to 793 million in 2005. The budget for aeronautics research at NASA fell from 594 million to 512 million.
Read the full newsletter issue