As a plastic injection molding company, we produce many parts that are used in everyday household items. However, you probably don't know our name. Most people do not. You may have heard of K'NEX construction toys. We make those too, for our sister company located just a few miles away
We can't complain that we are not a household word. At The Rodon Group, we know we are making a difference everyday by making the products you use even better and they are made right here in the USA.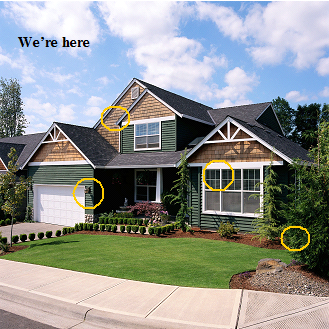 If you want to find some of our handy work, just take a look around your home. Next time you are watering your garden, you may very well be using one of our most popular standard products, the garden hose washer. If you bump into your bed frame, don't blame us. We simply make the corner guards so you don't get gouged. Need to post a reminder on your corkboard, why not use a push-pin. That's right we make them too. And while you are putting together the pieces of your most recent furniture purchase, you may use special hand tools, bolts and screws all made by The Rodon Group in Hatfield, PA.
Since 1956, our company has been in the business of making the parts that go into thousands of products that you buy everyday. From bottle caps to eyeglass cases, you won't know it but you may be using a part from The Rodon Group. We serve a variety of industries including construction, medical, consumer products, food and beverage and toys.
In 1992, we began manufacturing parts for the K'NEX construction toy system and we are pretty darn good at it. The Rodon Group can make 2,975 K'NEX parts per minute or 4,284,480 parts per day. That equates to 1,563,835,200 parts per year!
Our high-quality and precision has solidified our reputation among Product Developers, Engineers and other American Manufacturing companies. So next time you use a garden hose think Rodon and support U.S. Manufacturing.