The importance of education and technology.

As technology has evolved, so has the mouse trap.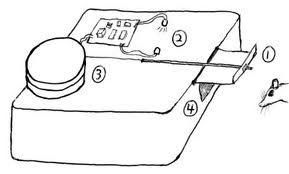 Simple Trap Complex Trap
The goal of the mouse trap has remained the same, to catch a mouse, but the technology nowadays is much more complex. Our new innovative manufacturing processes make it easier, faster and cheaper to produce more sophisticated products. Products that have consistent quality and integrity.
However, manufacturing plants don't make products on their own. They require a highly trained work force to create molds, operate and maintain machinery and monitor production. And, while our processes have made great improvements in manufacturing, our educational system has not.
Over the past four decades, we have witnessed a decrease in the skill development needed to create a new "highly trained" manufacturing worker High schools emphasized college preparation instead of job-related skill building. Along the way, secondary vocational education became less popular and school districts invested less in these programs as American Manufacturing jobs continued to contract.
Enter the new age of American Manufacturing.
In the past few years, we have seen a resurgence in American Manufacturing. According to the Boston Consulting Group this trend will continue throughout the decade with many projects repatriated from China. "All over China, wages are climbing at 15 to 20 percent a year because of the supply and demand imbalance for skilled labor," said Harold L. Sirkin, a BCG senior partner. "We expect net labor costs for manufacturing in China and the U.S. to converge by around 2015. As a result of the changing economics, you're going to see a lot more products 'Made in the USA' in the next five years."
This is good news for American Workers.
Manufacturing jobs built the American economy. They tend to be higher paid because they require additional education and skills. These careers are often classified as STEM jobs (Science, technology, engineering and mathematics) and are one of the largest growth sectors in our economy. Better skills, education and training, specifically in STEM careers, leads to higher wages, job satisfaction and security.
Here are some STEM employment facts.*
- STEM Jobs are projected to grow by 17% from 2008 to 2018. This compares to only 9.8% growth for non-STEM employment.
- STEM workers make more money - On average 26% percent more than their non-STEM counterparts.
- STEM workers are better educated. 66% have a college degree compared to 33% of their non-STEM counterparts.
- STEM workers with less than a bachelor's degree still enjoyed greater earnings (more than 30%) compared to non-STEM workers with the same education level.
- Each manufacturing job supports as an average of 2.9 other jobs in the economy.
- The average wages in U.S. high technology are 86 percent higher than the average of other private sector wages.
- Manufacturing employs 63 percent of domestic scientists and engineers.
How to build an innovative mousetrap?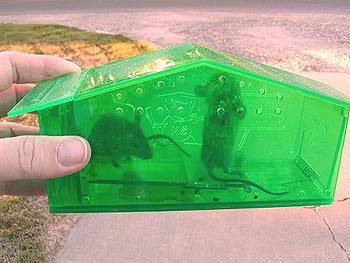 American Manufacturing companies lead the nation in terms of innovation. Eight percent of U.S. companies are manufacturers and they have a big impact on the economy. This category includes innovative industries such as pharmaceuticals, computer manufacturers and auto-related industries.
Innovation requires education. Without the needed coursework and training, many of the openings in STEM manufacturing jobs today are going unfilled. All across the country skilled manufacturing workers are in great demand. A commitment to developing future generations of mouse-trap builders has become a priority of many educational institutions as well as employers.
Recently, President Obama launched an "Educate to Innovate" campaign to increase the participation and performance in STEM education. This new initiative will enlist the help of leading companies, foundations, non-profits and engineering societies to work with our future manufacturing innovators.
The Rodon Group has developed its own apprenticeship program. Students are given the opportunity to learn tool and die making in a hands-on environment. These future Industrial Technologists must have a strong background in math and science skills. Coursework in metal working and machining is also very desirable. From there, Rodon will help develop the manufacturing skills needed for tomorrow's innovative manufacturing environment.
The Rodon Group is also a member of The Bux-Mont Manufacturing Consortium, a group of local manufacturing companies working to advance the STEM skills and education needed for the future.
To follow the latest news on American Manufacturing sign-up for our blog.
* Sources: U.S Department of Commerce, Economics and Statisitcs Administration; Information Technology and Innovation Foundation report "Fifty Ways to Leave Your Competitiveness Woes Behind: A National Traded Sector Competitiveness Strategy by Stephen Ezell and Robert Atkinson.