The Rodon Group is a sister company to K'NEX construction toys. We have been manufacturing these toy components at our facility since they launched in 1992. As a company, we are strongly committed to supporting STEM education through school tours and events. And, we encourage the learning process through the hands-on experience of building innovative creations. From the K'NEX Thrill Rides to the recently launched Mighty Makers™ construction sets, these toys help reinforce math and science concepts.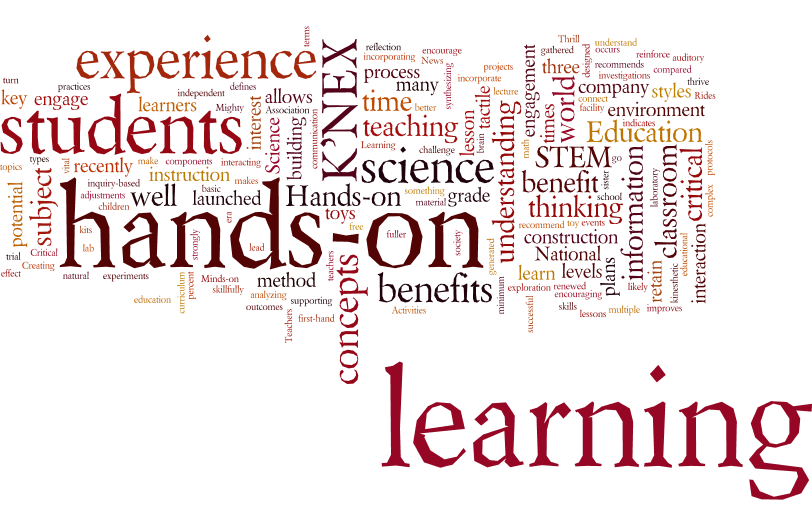 Many studies have been done throughout the years illustrating the benefits of hands-on learning. It can be a valuable teaching method for all types of learning styles. A recent position paper by the National Science Teachers Association recommends that a curriculum should "nurture curiosity about the natural world and include 'Hands-on, Minds-on' inquiry-based science instruction." They recommend that lessons engage students "in laboratory investigations a minimum of 80 percent of the science instruction time." These practices will lead students to have a better understanding of the real-world applications of science as well as potential career paths.
Today, there is a renewed interest in hands-on learning. Technology and automation are well suited to a hands-on learning environment. Students benefit more from their in-classroom time when they can experience first-hand the application of these tools. But the benefits of tactile engagement go beyond just the science lab. There are benefits to hands-on learning that apply to many subject and grade levels.

Here are three key benefits to incorporating this teaching method:

All learning styles respond to hands-on learning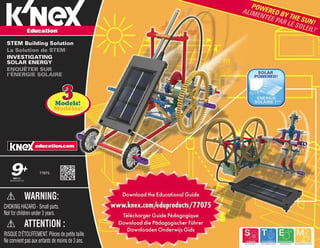 While it's true that kinesthetic learners thrive in a hands-on learning environment, auditory and visual learners benefit as well. If you are teaching someone to play an instrument or ride a bicycle, they can't learn the skill without interacting with the object. This interaction reinforces learning. It helps the brain understand the cause and effect of each action. In the world of STEM subjects, this interaction is fundamental to fully grasping concepts.

Improved retention of subject material
Research indicates that students who engaged in hands-on learning are likely to retain over three times more information when compared to a lecture. Through tactile engagement, students develop a fuller understanding of the subject and retain the information longer.

Expands critical thinking skills
The National Council for Excellence in Critical Thinking defines critical thinking as the "process of actively and skillfully conceptualizing, applying, analyzing, synthesizing, and/or evaluating information gathered from, or generated by, observation, experience, reflection, reasoning, or communication." Inherent in this definition are the key terms "observing and experiencing." Hands-on learning allows students to experience a problem or task and make adjustments to improve outcomes. This "trial and error" exploration develops critical thinking and improves an understanding of abstract concepts that can be applied to real-life experience.

Elizabeth Marincola, publisher of Science News recently said "In order for our children to succeed in these challenging times -- and for society to benefit from their potential -- it is vital that students learn how to connect what occurs in the classroom with their lives and the world outside of the classroom. One way to do this is by encouraging independent hands-on research. Creating and conducting their own experiments allows students to explore topics that interest them. Interested students are, in turn, more motivated and successful."
The challenge for many teachers, in this era of standardized protocols, is to find the time to incorporate hands-on learning into their lesson plans.The K'NEX Education website makes hands-on learning accessible with information on educational kits that can be used to create multiple projects and free downloadable lessons plans. All of the K'NEX Education products are designed to teach various grade levels basic and complex STEM concepts.
Check out their FAQ page to learn more about the key features and benefits.