Its hard to believe that the summer has come and gone. The air is getting cooler, kids are back in school and we're in the midst of planning our annual Manufacturing Day event so I know fall is right around the corner. A lot happened over the summer in the manufacturing world and our friends at over at ThomasNet wrapped up a few key stories with a nice little bow for us to share. If you have others that particularly stood out this past summer, we'd love to hear from you below.
This article below was written by Jennifer Shore, Digital Marketing Manager at ThomasNet.
Over the past few months, relevant news and other industry updates might have slipped by your radar — especially if your business took part in a summer shutdown. A lot can happen in a season, so we wanted to catch you up on what you might've missed in industry.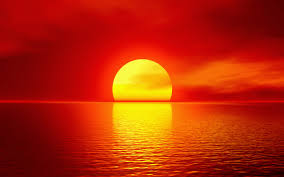 Let's start off by chatting about the automotive industry — some automakers actually cut back on shutdown time this year to meet increasing consumer demand. Rumors are circulating that Apple is making inquiries about testing grounds for self-driving cars and other vehicles, but they haven't publicly announced exactly what their engineers are up to. This comes at a time when the lines between "tech companies" and "automakers" are getting blurred, but traditional automotive manufacturers are currently eyeing another new, shiny thing: different metals.

It's no secret Ford F-150's aluminum body has been the chatter of showrooms across the U.S. for almost a year. Despite a widespread interest in the choice of aluminum, not everyone is thrilled about the adoption of the new material — specifically, the steel industry. As some execs shrug off the excitement with "They always come back to steel in the end," others are playing up support for the shift, only time will tell as the race to complying with the 2025 emissions standards continues.

But no matter what side of the heated metal debate you're on, we can all rally around the recent reshoring initiatives that have been announced. You may have heard (Warning: Shameless plug ahead) about Walmart's $250 billion commitment to buy products that support American jobs — and they're joining forces with THOMASNET.com to do so.
We're the platform with consistent data and search qualifiers that makes finding the right suppliers easy: http://t.co/jslSxtdT7c

— THOMASNET (@THOMASNET) August 17, 2015

The number of manufacturers reshoring or considering doing so is growing. That shouldn't be a surprise, though — as I'm sure many of you manufacturers, procurement pros or other industry folks reading this are well aware of how reshoring is impacting supply chain. As one Forbes writer points out:

"A recent Google news search produced around 19,000 offshoring stories and fewer than 7,500 stories on reshoring. But the ratio of coverage doesn't paint an accurate picture of what's happening on the ground. The data shows that U.S. factories have become more competitive in recent years; offshoring is fading and reshoring is making gains."


The timing couldn't be better — more and more logistics headaches seem to be popping up as the U.S. west and east coast ports continue on a roller coaster ride of gains and losses.

But fear not, there's a major brightspot in North American manufacturing that has the propensity to touch all of these facets of industry: technology. At the start of summer, U.S. manufacturing technology orders saw a 4.6 percent spike between May and June, totaling $339.86 million. Plus, industrial production increased 0.1% in June and 0.6% in July.

So now that you've caught up on the major manufacturing sector activity for summer, I want to hear from you: What are your predictions for this fall and the remainder of 2015? Let me know your thoughts by commenting below.