Over the past three years, The Rodon Group has been providing information on plastic injection molding. Our goal has been to educate our readers about the industry as well as the processes and pitfalls. The response to our articles has been very encouraging and we want to do more.
We have written about the types of plastic molding and their applications, pointing out the benefits of one manufacturing method over another. We have discussed the most common part defects, their causes and how to avoid them. We have reviewed the differences between hot runners and cold runners and the types of injection machines that utilize these systems. Most, recently, we published an eBook titled "An Introduction to Plastic Injection Molding." This 43 page publication is a primer on the subject of injection molding. While it covers a lot of great information, there are many other topics that could be covered in greater detail.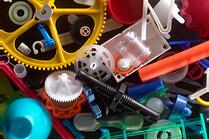 So now, we are coming to you for your input. We want to hear from you. Let us know what types of information and/or questions you would like us to cover in an upcoming article. Our goal is to help the educated, as well as the novice, gain a deeper understanding of the plastic manufacturing industry.
Please give us your input in the comment section below. We look forward to hearing from you and thank you for your help!