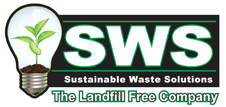 In today's world, the green movement is more important than ever. No matter what the industry, it's a company's duty to make changes and choices that support the environment.

When you're looking for a plastic injection molding company, there are several things you can check for to be sure you'll be working with an environmentally responsible business.

The Rodon Group is committed to environmental sustainability. The company's green initiatives make it a leader in the plastics industry. Its manufacturing process minimizes packaging, transportation costs, waste, water consumption and energy.
Consider this example: in manufacturing just one of the more than 600 unique K'NEX parts, We conserve 150 tons of cardboard per year, enough to fill 3000 cubic yards of landfill space or 3 football fields about a foot deep! Using servo robots to incrementally stack parts, we reduce part distortion while tripling or quadrupling the number of parts packed into the same size carton. Rodon's customers are offered a returnable/reusable packaging program to further reduce cardboard use. All scrap is reused and recycled and we use only non toxic colorants and resins.