On Friday, October 3rd, we celebrated the third annual Manufacturing Day with over 1,600 fellow manufacturing companies throughout the United States. Our event, "Manufacturing Tomorrow's Future", focused on the government's role in supporting, nurturing and growing our manufacturing sector. Our speakers came from various federal agencies and included Dr. Phillip Singerman, head of Manufacturing Extension Partnerships and Associate Director for Innovation and Industry Services at the National Institute of Standards and Technology, Dr. Sue Helper, Chief Economist at the Department of Commerce, and Catherine Werner from Select USA.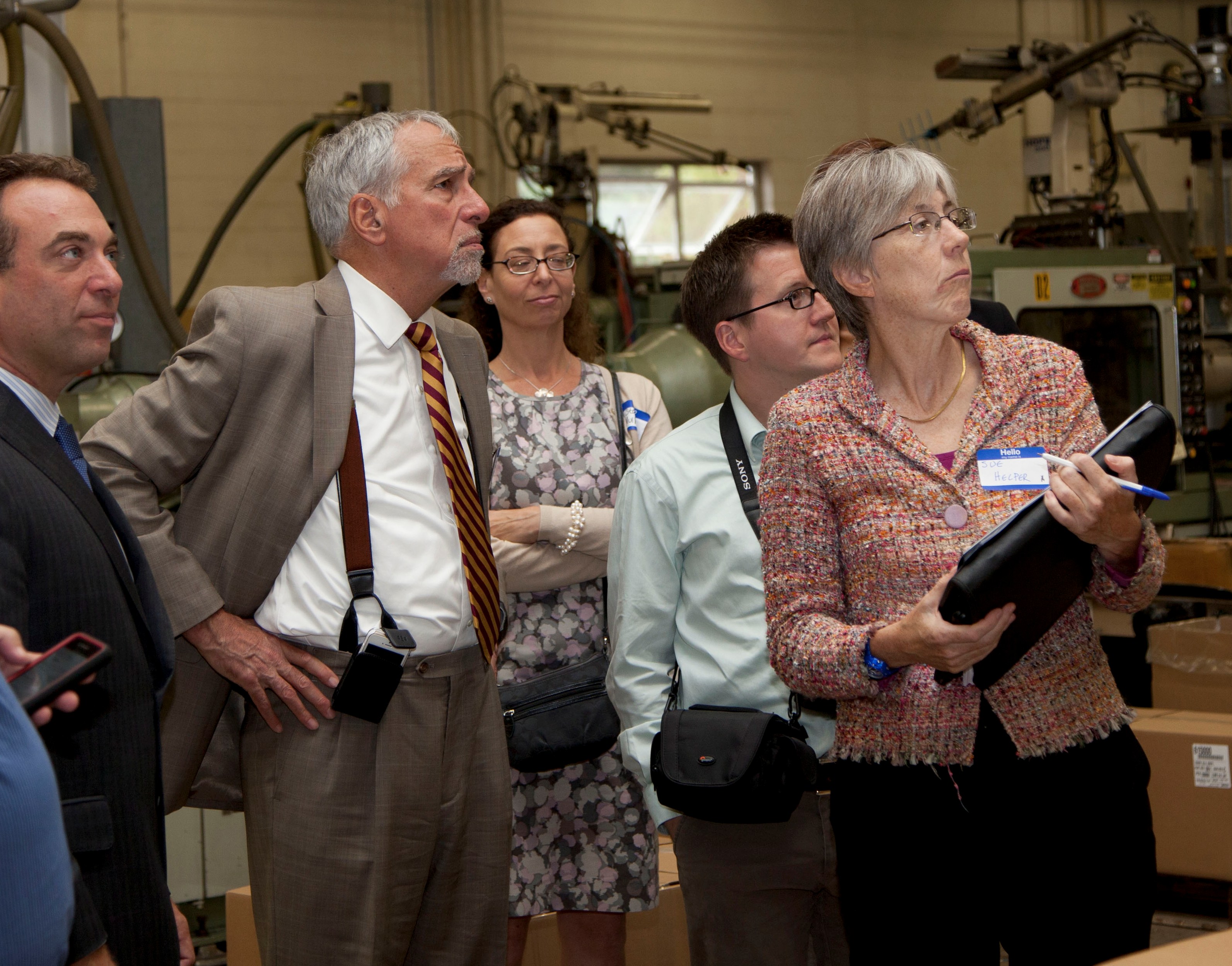 Our morning program focused on the importance of STEM skills and education. We hosted three area school groups who met with K'NEX founder Joel Glickman and toured the facility.
President and CEO of The Rodon Group, Michael Araten kicked-off the afternoon with a positive message about how the country is primed for a manufacturing renaissance "Businesses are investing in the United States for a number of factors. The energy boom is real and happening. In addition, we have a highly
educated workforce that is incredibly flexible. And, we have the highest concentration of consumers with disposable income in the world. So, people want to be here." All of this leads to a strong base on which manufacturers can grow and expand their operations here at home.
Dr. Phillip Singerman discussed the importance of Manufacturing Day and the government's policy emphasis on growing this important sector of our economy. "This is a grass roots movement around the country embraced by public sector, private sector and schools to recognize, celebrate and promote manufacturing across the country." stated Dr. Singerman. "Manufacturing Day is an example of the new realization that manufacturing matters. Without a strong manufacturing base, we would not have a strong innovation sector. You can't have an innovation eco-system without making things. The challenge for all of us is to come together in a public, private, federal and state engagement." The Manufacturing Extension Partnerships are specifically designed to facilitate this engagement and help the industry continue its expansion. Dr. Singerman went on to say "Manufacturing Day is a reflection that we need to re-identify manufacturing in its modern sense. The purpose of the day is to celebrate manufacturing and improve the image of the industry to parents, teachers, guidance counselors and students."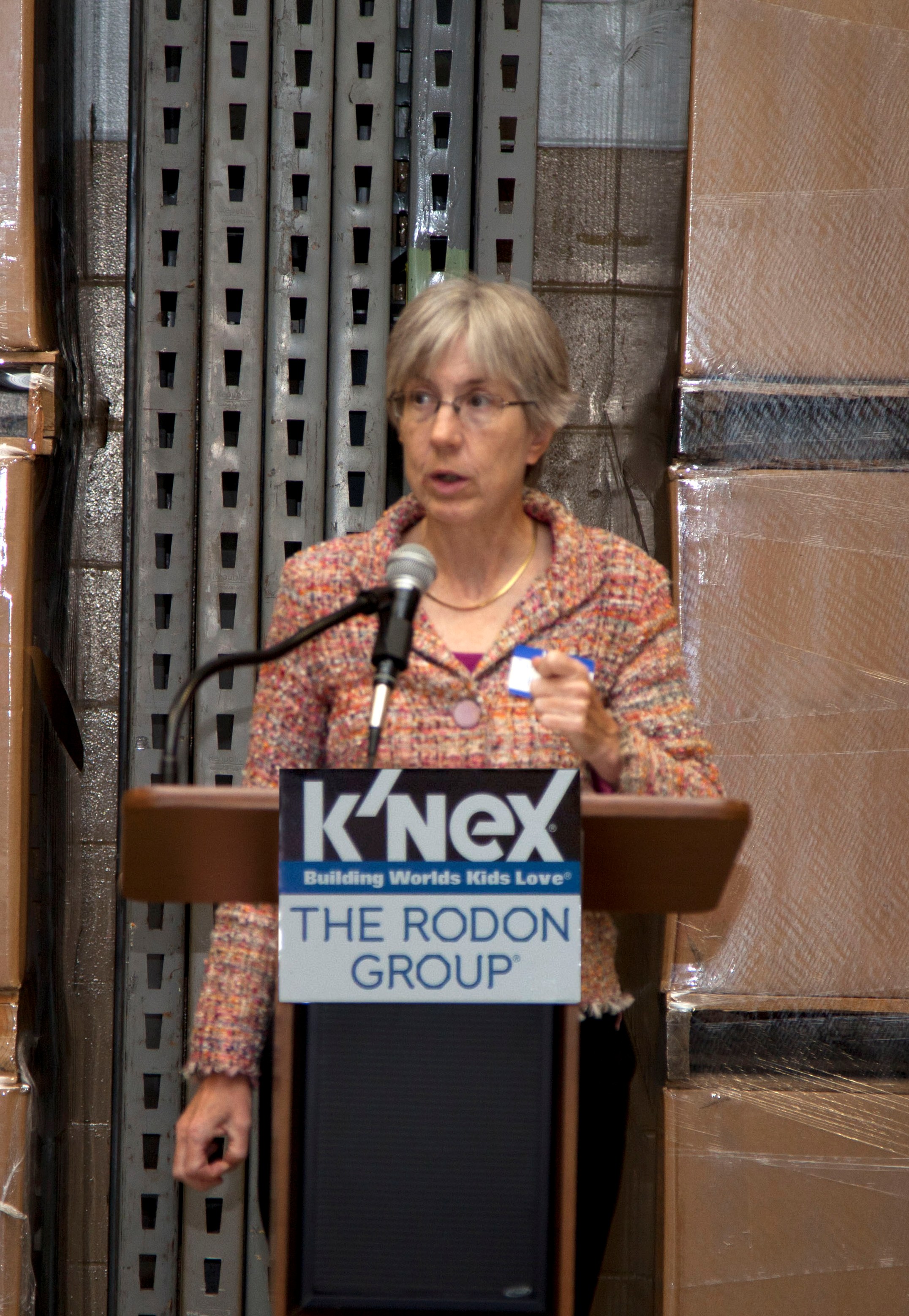 Dr. Sue Helper talked about why reshoring manufacturing makes sense. "Manufacturing is playing key role in this recovery. These jobs are good paying jobs. Manufacturing jobs pay on average 22% more than other jobs. On top of the 22% wage differential, the typical manufacturer provides benefits. We would increase these jobs if more companies reshored. There is a private profit case to be made for a lot of companies to come back. We're seeing a greater awareness of the hidden costs of having a foreign supply chain." Dr. Helper went on to introduce a new tool created by her group called "ACE (Assess Costs Everywhere)." This new calculator helps companies analyze the cost of long lead times. Often, companies who reshore can save from 20% to 30%. You can find this new tool at http://acetool.commerce.gov/.
The last speaker of the day was Catherine Werner, Foreign Service Officer assigned to Select USA. Ms. Werner describes Select USA as a "government program to advocate, facilitate and promote business investment here in the U.S. We're a young program; we came into existence in 2011. Our mission is to work across the U.S. Government. We operate under an inter-agency working group. This structure allows us to help navigate federal regulatory processes." The key services provided by Select USA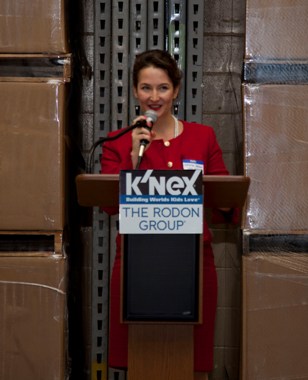 include; providing information and assistance in identifying locations to start or expand a business; making introductions to local, state and regional agencies that can assist the business with their plans; acting as an ombudsman to help companies navigate our regulatory system. Werner also announced the next Select USA Investment Summit, which will take place in Washington D.C. on March 23-24, 2015. The first summit, held in 2013, was attended by 1,300 executives and government leaders from around the world. The summit provides a great way for businesses to connect with economic development resources and learn about investing in the United States.
As a three-time participant in Manufacturing Day, this afternoon event was a great way to share our excitement about our industry, our government's role in building a strong manufacturing base and American-made products.
We are already looking forward to 2015!